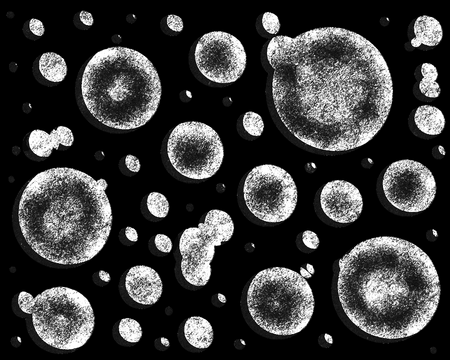 Summary
Conceptual Physiology is a compilation of the natural abilities possessed by the entities known as the Concepts. The Concepts are unique organisms that inhabit the Void beyond dimensions, living a constant state of conflict with the other. There are minimal conceptual beings that share lesser abilities similar to the Concepts, such as the Ladder of Angels, and the Maelstrom of Mad Gods.
These abilities are subdivided as Angelic Physiology, Conceptual Physiology, and Eldritch Physiology, available to the respective characters that fall under them.
Angelic Physiology
Eldritch Physiology
Unlike Angels, Eldritch gods may share the same abilities but also harness many more abilities from the gods they absorb, and thus the Maelstrom can be considered a composite of many abilities that were absorbed by the gods that inhabit it.
Immortality (Type 1, 3, 4, 5, 8, and 9): The Maelstrom predates time itself and frequently regenerate from frequent consumption from the higher Concepts, who themselves have potent existent erasure and deconstruction abilities, able to heal any damage inflicted. They are not bound by the mortal concept of life and death, and their existence is directly tied with the Quintessentiality as all things are.
Acausality (Type 5): Cause and effect are irrelevant in the dimensional hierarchy of eldritch gods, no cause and effect existing within the maelstrom.
Nonexistent Physiology (Type 2): The Ladder of Angels exists in both states, its true essence is nothingness and angels must assume an existent avatar in order to interact with existent objects.
Beyond-Dimensional Existence (Type 2): The Ladder of Angels exists beyond space-time and any other extensions beyond that, existing both far below and at the very edge of the veil between dimensions and the Conceptual Void.
Abstract Existence (Type 1): Its physiology is the embodiment of ideas and concepts, lacking any true physical form and requiring an avatar to interact with reality.
Transduality: Exists in a state of oneness, both existence and nonexistence are inapplicable as it exists in a state beyond either, simply just being.
Passive Madness Manipulation and Existence Erasure (Type 3): Attempting to perceive eldritch beings will cause one to experience an overload in their senses, with mindless beings turned into dust by the information overload.
Power Absorption, Reactive Evolution: The Maelstrom and its inhabitants are able to feed on worlds and extract abilities from those that they consume.
As mentioned before, the Eldritch Gods have a habit of demonstrating after feedings from certain worlds:
Conceptual Physiology
These abilities are passive,