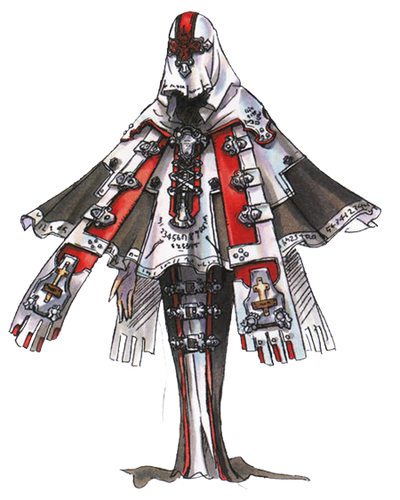 Summary
LeBron is one of the characters in Everyone Wants to Rule the World. He is self-proclaimed observer of the universe, knowing every detail occurred in the RP before his appearance. He is currently siding with Whyr Nauth for Equalis out of boredom.
Personality
LeBron's main trait is his nigh-limitless amount of curiosity and enthusiasm to the world itself. He researched and observed realm full of info just to know everything about the current universe. He befriended Whyr out of curiosity, he came to Equalis also out of curiosity.
He is quite vulgar as he mindhax an employee from restaurant just to tell him to get water and disturb everyone around him. He is also surprisingly cheerful with carefree and blunt attitude shows in his conversation with Whyr.
Personal Statistics
Alignment: Chaotic Neutral
Name: LeBron Smith
Origin: Everybody Wants to Rule the World
Gender: Male
Age: 23
Classification: Human, "Pinnacle of All Magicians", Observer
Date of Birth: September 25th
Birthplace: Unknown
Weight: 57kg
Height: 5'11
Likes: New information and knowledge
Dislikes: Onions
Eye Color: Blue
Hair Color: White
Hobbies: Researching, Observing
Values: His knowledge
Martial Status: Single
Status: Alive
Affiliation: Whyr Nauth
Previous Affiliation: Unknown
Themes: Battle Theme - Metallic Experience 1st
Combat Statistics
Tier: High 6-A | Low 5-B | High 4-C | 4-B | 4-B
Attack Potency: Multi-Continent level (Capable of firing energy of this caliber. Also capable of leaving crater to the moon) | Small Planet level (Capable of creating energy that atomize earth and moon simultaneously) | Large Star level (Capable of creating a small black hole that destroyed Felion, Capable of stomping people who can create this much energy) | Solar System level (Comparable to people who can illuminate dying universe, stronger than people who can punch with mass of a dwarf star) | Solar System level (As strong as before)
Speed: Massively Hypersonic+ with Relativistic reactions (Capable of travelling out of orbit and to a space ark within a couple of seconds, capable of reacting to attacks near to that of a light) | FTL (Can easily outrun and dodge natural light) | Massively FTL+ (Can casually blitz people who are 32 Trillions FTL) | Massively FTL+ (Faster than before. Quintillions FTL) | Massively FTL+ (As fast as before)
Lifting Strength: Unknown | Class M (Capable of matching beasts that has the size comparable to a skyscraper) | Class M | Class M | Class M
Striking Strength: Multi-Continent Class | Small Planet Class | Large Star Class | Solar System Class | Solar System Class
Durability: Multi-Continent level | Small Planet level | Large Star level | Solar System level | Solar System level
Stamina: Superhuman | Very High | Extremely High | Infinite | Infinite
Range: Planetary | Planetary normally. Cross-Dimensional with some abilities. Multiversal+ with Boundary (Boundary is connected to various world, each with their own infinite possibilities)
Standard Equipment: .45 Long Colt, his ship and its various equipments, a quill-like blade used for runic magic, Proteus Universe x2 used for light magic.
Intelligence: Supergenius. Has 12th level intellect. Capable of creating mathematical formula that not even nigh-omniscient supercomputer can solve for an eternity. Has knowledge over the information across the entire multiverse. Capable of creating highly complex machinery and even dimensions on a whim.
Weaknesses: None Notable
Key: 1st Power Set | 2nd Power Set | 3rd Power Set | 4th Power Set | 5th Power Set
Note: Currently, he has abilities of Knives Millions, Nine the Phantom, Asuka R. Kruez, Izayoi and Brainiac.
Other
Notable Victories:
Notable Losses:
Inconclusive Matches:
Community content is available under
CC-BY-SA
unless otherwise noted.